Fort Lauderdale Epoxy Flooring Suppliers
Serving the epoxy flooring needs in Fort Lauderdale with the highest-quality epoxies, coatings, flakes and pigments
trusted by industry professionals.
Epoxy Floor Supply Company is a family-owned business dedicated to our customers. Our epoxy products simply bring out the best in every floor! Whether for commerical applications or for residential DIY epoxy projects, the top epoxy flooring professionals around the country count on the 30+ years of our Floorguard epoxy flooring epoxies, coatings, pigments and paints. Floorguard epoxies are an industry standard and are 100% epoxy.
We ship throughout the U.S., but if you're in the Fort Myers area, you can pick up our Floorguard epoxies and other epoxy flooring matierals at our facility. Call in advance to confirm: 888.713.3002
Floorguard Floor Coatings - Long-Lasting, Superb Bond, UV Resistant - Industry leading products for Fort Lauderdale Epoxy Floors!
Backed by 30+ years of flooring experience, our Floorguard products are perfect for your epoxy flooring needs. Commercial contractors and residential DIYers depend on Floorguard's durability and high reputation in the flooring industry.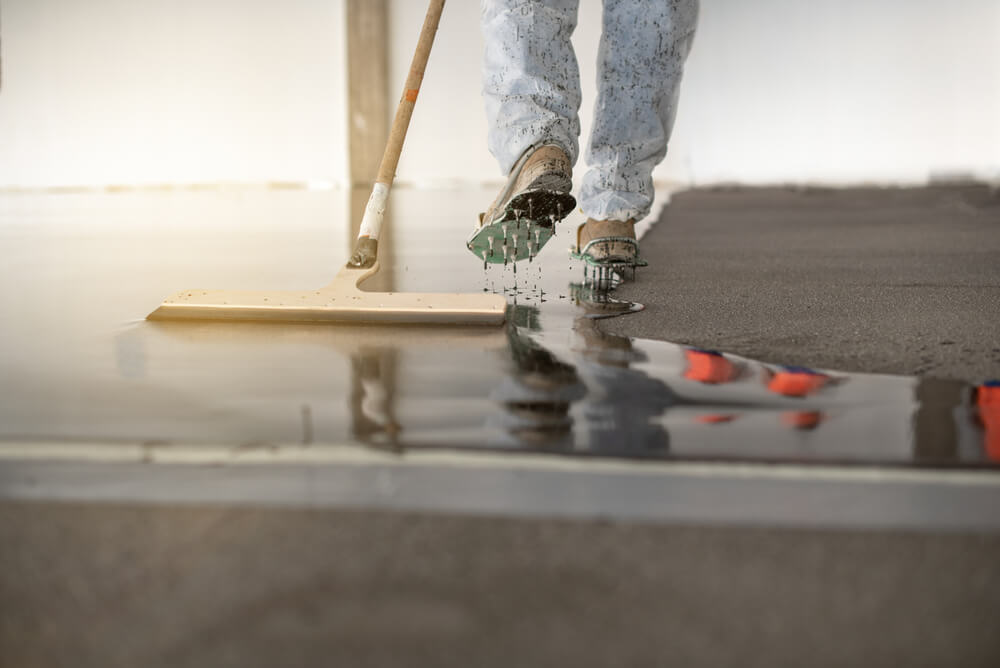 PLACE YOUR EPOXY ORDER TODAY! 888-713-3002
We are proud to be a top epoxy flooring supplier to the experts in the commercial epoxy industry. Offering the highest-quality products, we take great pride in helping you achieve the desired epoxy flooring outcome you desire.
Contact A Rep
Looking for a Reputable Fort Lauderdale Epoxy Flooring Supplier?
Look no further than Epoxy Floor Supply Company. We stand behind the Floorguard name with 30+ years of industry experience behind 1,000's of epoxy floors. Experience quality epoxy floor coating products that have stood the test of time and are backed by an industry leader.
OUR EXCLUSIVE FLOOR COATINGS
Epoxies and synthetic resins come in many product selections. But be careful, not all epoxies are the same. In the epoxy supply industry, you truly get what you pay for. So for those of you looking to buy cheap epoxy, fight the urge to do so. From experience, lower-priced epoxies can be inferior and low-grade meaning the output of a quality epoxy floor is greatly deminished. Cheaper epoxy products most often are not crystal clear, but produce a yellowish tint that gets worse with time. Also, cheaper epoxies produce harmful vapors or contain health-impacting solvents that not only affect you, but can degrade the final outcome with substandard curing. Given the amount of time and effort involved in creating an epoxy flooring system, it's best to purchase higher-quality epoxy materials, like Floorguard, to ensure an incredibly beautiful floor.
YOUR PROFESSIONAL EPOXY SUPPLY STORE
You have a dedicated team standing behind you offering you guidance in the correct choice of epoxy flooring finishes. Epoxy Floor Supply Company is recognized by repeat service through our commercial customers and DIY residential community. Providing years of solid success supplying the epoxy flooring needs of our customers, we just love focusing on the needs of flooring contractors and epoxy-garage-floor enthusiasts.
You can stand assured that you are getting the best in floor coatings from an epoxy supplier who knows how to deliver top quality. Floorguard epoxies bond excellent, won't bubble up on you and prevent discoloring. Regarding the application itself, nothing beats Floorguard for its workability and easy application. For commercial contractors, this is time savings you can count on!
A FORT LAUDERDALE EPOXY SUPPLIER WITH U.S. DISTRIBUTION
We ship throughout the U.S., but if you're in the Fort Fort Myers area, you can pick up our Floorguard epoxies and other epoxy flooring matierals at our facility. Call in advance to confirm: 888.713.3002
EPOXY FLOOR SUPPLIER MISSION
We stand behind our products and service. Period. We believe that our clients' satisfaction is superior and truly indicates a bench mark of success. Here at Epoxy Floor Supply Company, we've established trusted relationships with commercial flooring contractors throughout the United States. We've built a solid reputation in the "Fort Lauderdale epoxy supplier" industry, and we look forward to building a solid relationship with you wherever you are.
It's this commitment, combined with our guiding principles below, that make us a top epoxy floor supplier in Fort Lauderdale and beyond.
WHAT SETS US APART FROM OTHER EPOXY SUPPLIERS
Top Quality

We only provide top-quality epoxy flooring supplies that are proven and used by many industry professionals

Industry Experienced

30+ years of commercial epoxy flooring industry experience stands behind Floorguard epoxy products

Competitive Pricing

As a family based business, we understand that quality of product and service is matched with fair and honest pricing
CUSTOMERS #1

As your epoxy flooring supplier, you come first. Commercial or residentials customers deserve the best in service and supplies

SERVICE

We understand the demands of commercial epoxy flooring professionals and will do our best to service your epoxy supply needs

COMMUNICATION

When ordering epoxy flooring supplies, our clear and upfront communication gives you peace of mind all the time
Epoxy Flooring Supplies Fort Lauderdale - Your Source For Commercial Epoxy Flooring and Garage Floor Epoxy Coatings
Many satisfied customers in Fort Lauderdale and around the United States depend on Epoxy Floor Supply Company for their commercial and garage floor surfacing needs. Hands down, epoxy covered floors add a level of sophistication and aesthetic-pleasing design to concrete floors. In most cases, the application of an epoxy floor can lift the overall value of a home or business. Epoxy Floor Supply Company epoxies simply bring out the best in every floor! You want a beautiful, durable floor covering that will last years.
Professional looking epoxy floors add tremendous value to commercial properties and beautify garage floors with long-lasting protection. With so many custom epoxy floor coating options to choose, your floor epoxy design can be anything you want from many floor coating options that include metallic paints and pigments and flakes.
As your professional epoxy floor supplier, we couldn't be more grateful to service your epoxy needs and to earn your business. Find out more about our products and how we can help you achieve the perfect epoxy floor by contacting us today. Thank you!
HAVE QUESTIONS? CONTACT US TODAY!
Fill out the form below for a quote or call 888.713.3002